Prima Watercolor Decor Coloring Book & Watercolors Set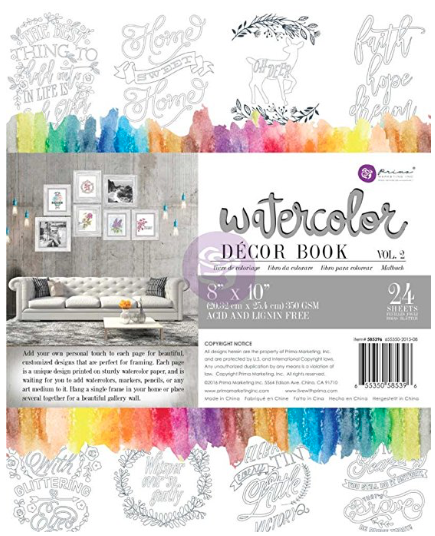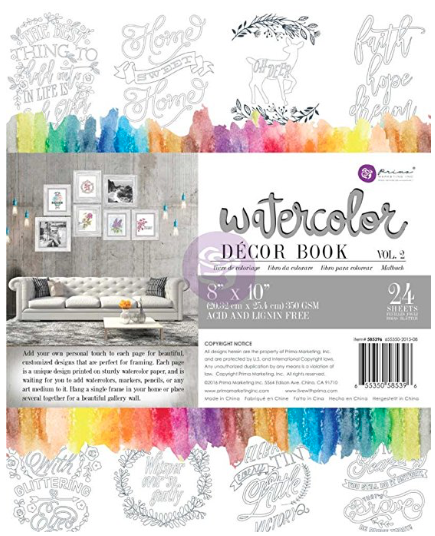 Prima Watercolor Decor Coloring Book & Watercolors Set
This MIY paired set features a match made in heaven!
Prima Watercolor Decor Coloring Book (Retails at $13!)
Add your own personal touch to each page for beautiful customized designs that are perfect for framing. Each page is a unique design printed on sturdy watercolor paper, waiting for you to add watercolors, markers, pencils, or any art medium to it. Hang a single frame in your home or place several together for a gallery wall.
Color Reveal Watercolor Palette (Retails at $24!)
Are your art supplies missing something? This watercolor palette is the perfect addition. Featuring 36 intense shades, this high-quality selection features all the colors of the rainbow and more. Use these paints for your American Crafts watercolor panel projects and much more. Let your imagination go - youll craft and create gorgeous works of art that will surprise even yourself. Material is Plastic. Measuring 11 Inch x 6 Inch Includes two 6 1/2 Inch wooden brushes.